Posts for: September, 2018
By Gentle Care Dental
September 20, 2018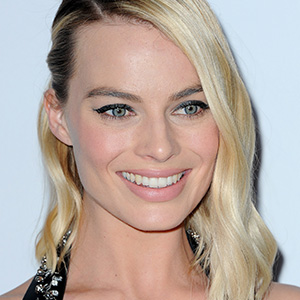 On the big screen, Australian-born actress Margot Robbie may be best known for playing devil-may-care anti-heroes—like Suicide Squad member Harley Quinn and notorious figure skater Tonya Harding. But recently, a discussion of her role in Peter Rabbit proved that in real life, she's making healthier choices. When asked whether it was hard to voice a character with a speech impediment, she revealed that she wears retainers in her mouth at night, which gives her a noticeable lisp.
"I actually have two retainers," she explained, "one for my bottom teeth which is for grinding my teeth, and one for my top teeth which is just so my teeth don't move."
Clearly Robbie is serious about protecting her dazzling smile. And she has good reasons for wearing both of those retainers. So first, let's talk about retainers for teeth grinding.
Also called bruxism, teeth grinding affects around 10 percent of adults at one time or another, and is often associated with stress. If you wake up with headaches, sore teeth or irritated gums, or your sleeping partner complains of grinding noises at night, you may be suffering from nighttime teeth grinding without even being aware of it.
A type of retainer called an occlusal guard is frequently recommended to alleviate the symptoms of bruxism. Typically made of plastic, this appliance fits comfortably over your teeth and prevents them from being damaged when they rub against each other. In combination with stress reduction techniques and other conservative treatments, it's often the best way to manage teeth grinding.
Orthodontic retainers are also well-established treatment devices. While appliances like braces or aligners cause teeth to move into better positions, retainers are designed to keep teeth from moving—helping them to stay in those positions. After active orthodontic treatment, a period of retention is needed to allow the bite to stabilize. Otherwise, the teeth can drift right back to their old locations, undoing the time and effort of orthodontic treatment.
So Robbie has the right idea there too. However, for those who don't relish the idea of wearing a plastic appliance, it's often possible to bond a wire retainer to the back surfaces of the teeth, where it's invisible. No matter which kind you choose, wearing a retainer can help keep your smile looking great for many years to come.
If you have questions about teeth grinding or orthodontic retainers, please contact our office or schedule a consultation. You can read more in the Dear Doctor magazine articles "Teeth Grinding" and "The Importance of Orthodontic Retainers."
By Gentle Care Dental
September 10, 2018
The "magic" behind a dental implant's durability is the special affinity its imbedded titanium post has with bone. Over time bone grows and attaches to the titanium surface to produce a strong and secure hold.
But there's one important prerequisite for ultimate implant success—there must be an adequate amount of bone available initially to properly position the post during implantation. Otherwise, the implant may not have enough support to position it properly or cover the implant surface completely with bone.
Inadequate bone can be a problem for patients who lost teeth some time before and now desire to an implant restoration. This happens because when teeth are missing, so are the forces they generate during chewing. These forces stimulate new bone growth around the tooth root to replace older, dissolved bone at a healthy rate. If that replacement rate is too slow, the volume and density of bone may gradually diminish.
There is a way, though, to build up the bone for future implantation. Known as bone preservation procedure or a ridge augmentation, it's a surgical procedure in which the dentist adds bone grafting material to the extraction socket or the bony ridge. The graft serves as a scaffold for new bone cells to grow and multiply. If successful, there will be enough new bone volume after several months of healing to support proper implant placement.
Bone grafting can add more time to the implant process. It may also mean you will not be able to undergo immediate crown placement after implantation (a "tooth in one day" procedure). Instead we would probably suture gum tissue over the implant to protect it and allow for full integration with the bone over a few more months. In the meantime, though, we could fit you with a temporary restoration like a removable partial denture (RPD) or a bonded bridge to improve the appearance of the space while the bone continues to heal.
After several months, your implant will have a better chance of a secure hold and we can then attach a life-like crown. Even if you've suffered bone loss, you'll then have the benefit of not only a durable implant but also a new smile.
If you would like more information on dental implants, please contact us or schedule an appointment for a consultation.